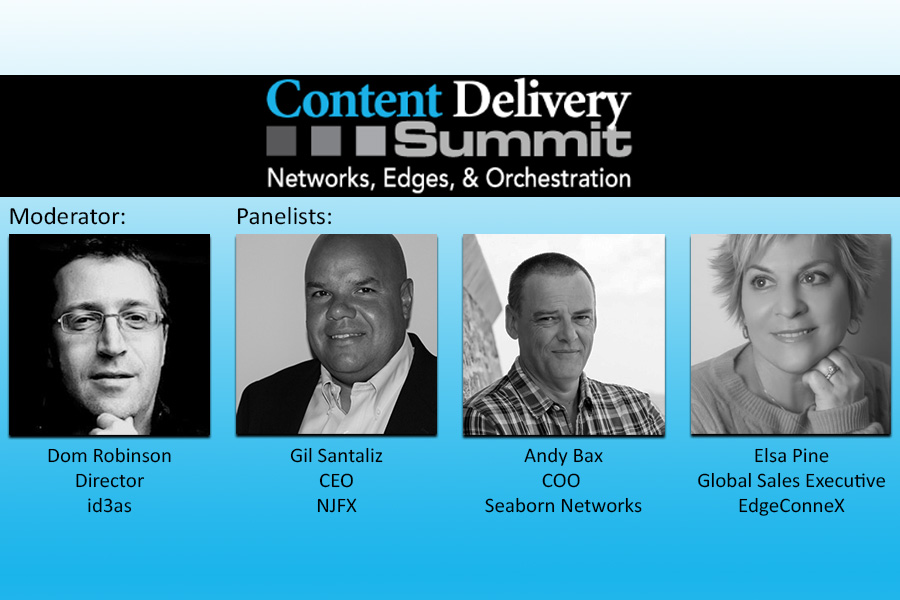 Gil Santaliz Weighs in On the Energy, Submarine, Fiber Carrier Interconnect Panel at 14th Content Delivery Summit Conference
With 19% of the planet still not having access to telecommunications networks because of location, connectivity is not globally distributed. Subsea and underwater cabling is the only way to ensure connectivity over a long distance across land and sea.
Bridging the Digital Divide was one of many issues discussed during the Energy, Submarine, Fiber Carrier Interconnect Panel at the Content Delivery Summit conference. This thought-provoking panel discussed the real-world availability of fundamental infrastructure services that underpin all CDN operations, and the complexities to consider when deploying POPs around the world. Gil Santaliz, CEO of NJFX, was a core player on the panel and was joined by
Andy Bax, COO, Seaborn Networks and Elsa Pine, Global Sales – Emerging Technologies, Edge Infrastructure for EdgeConneX. The panel was moderated by Dom Robinson, Director and Creative Firestarter, id3as and Contributing Editor, StreamingMedia.com, UK.
"The world is vast, but has gotten a lot smaller because of the strength of today's underwater cabling systems," commented Santaliz. Gil would know. NJFX helps carriers strategically diversify connectivity options to key hubs across North America, Europe, and South America, bypassing legacy chokepoints. The world's first colocation campus that strategically intersects a carrier-neutral subsea Cable Landing Station meet-me room with an independent Tier 3 colocation facility, NJFX is also a member of International Development Telecommunications Union Development Sector (ITU-D), which aims to work with governments to bring internet access to 75% of the global population by 2025 and universal, affordable access by 2030.
Everyone on the panel agreed that all of these goals are lofty, and that collaboration amongst the entire industry is necessary to meet them. COVID-19 has escalated expectations for the entire telecommunications industry and changed the world as we know it. People now need real-time access to not only content but life-altering commodities such as education and healthcare. The challenge is bridging the gap between where we are today and where we need to be.
Be sure to watch this thought-provoking panel in its entirety to learn how NJFX is working with others and leading the way in building infrastructure for a technology-enabled tomorrow.
You can check out the full video here: https://www.youtube.com/watch?v=dJRTy4-WEZo
PR Archives: Latest, By Company, By Date