EXA Infrastructure, the largest dedicated digital infrastructure platform connecting Europe and North America, has appointed James Bonser as Vice President of Sales for Northern Europe.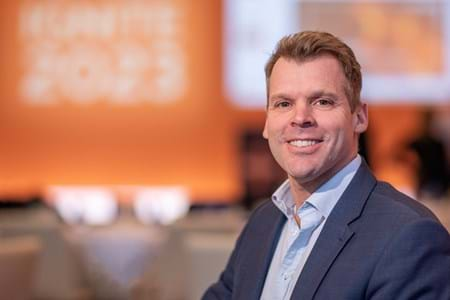 In this leadership role, James will be accountable for markets across the United Kingdom, Ireland and the Nordics. He will also be the Global Segment Lead for EXA's portfolio of Global and Regional Service Providers.
James brings more than 25 years of industry experience to EXA, most recently at Colt Technology Services where he spent six years as Regional Sales Director.
"We are absolutely delighted to welcome James to the EXA leadership team," said Nicholas Collins, Chief Commercial Officer at EXA Infrastructure. "James brings a wealth of experience across the region and within the industry that will help us create impact for our customers. We are all about growth at EXA and James has a proven track record in delivering results that will be immensely valued as we continue to expand the business."
On joining EXA, James said: "I'm excited to be joining an organisation so clearly focused on becoming the undisputed leader in the market. EXA is at the start of a big growth journey, and I am thrilled to be part of it, together with the highly experienced and energetic team already in place.
"With one of the region's most extensive networks, tremendous investment power and unrivaled ambitions, I don't believe there is a better place to be in this fabulous industry."
The announcement of James joining EXA, follows a number of recent leadership appointments which sends a strong signal of its investment in people alongside its continuing network investments and expansion.
About EXA Infrastructure
Headquartered in London, UK, EXA Infrastructure is the largest dedicated digital infrastructure platform connecting Europe and North America, and owns 112,000 kilometres of fibre network across 32 countries. EXA's network connects 300 cities and offers 14 Tier 3-equivalent data centres, with sub-sea routes that include three transatlantic cables, one the lowest latency link between Europe and North America. EXA is wholly-owned by I Squared Capital. For more information, see exainfra.net
PR Archives: Latest, By Company, By Date