Singapore, 18 November, 2022 – IPC Systems, a leading provider of secure, compliant communications and multi-cloud connectivity solutions for the global financial markets and trading community, announced that the firm has won the "COVID Management Initiative of the Year" Award at The Singapore Business Review Management Excellence Awards 2022, supported by IPC's revolutionary solution, Unigy® Soft Client.
The Singapore Business Review Management Excellence Awards recognises exceptional companies leading digital disruption and technological revolution in the region. Now in its 8th year, the awards acknowledge management initiatives that made a positive impact to its workforce or customers during the global pandemic.
As the ramifications of Covid-19 unravelled, financial institutions were required to fast-track the development of digital solutions and re-examine how trading floors operated. As a hybrid trading floor fast became a reality, traders demanded mobility and flexibility, with the transition requiring both a dramatic cultural shift and technological upgrade – something IPC were ready for with Unigy® Soft Client – the industry's leading solution for traders to work remotely.
With the application's flexible deployment options, Unigy® Soft Client enabled customers to rapidly adapt to a work from home environment, whilst virtually replicating the same experience they have physically in the office, but from the safety of their homes. The pandemic demonstrated that the application facilitated traders and other regulated users to maintain secure, reliable, and compliant communications to their trading counterparties. It also permitted them to source liquidity while maintaining the same trade lifecycle workflows as they would on the trading floor.
"During periods of unpredictability, access to the most up-to-date, efficient, cost-effective, and scalable technology was crucial to the survival of the trading floor. IPC's Unigy Soft Client flexible deployment options enabled our customers to rapidly adapt to a work from home environment and maintain productivity and compliance in a remote setting. The deployment of our Soft Client product allowed us to not only assist customers during a time of uncertainty, but as a business it allowed us to capture additional market share against our competitors who didn't perform as effectively during this time." – Bob Santella, Chief Executive Officer, IPC Systems.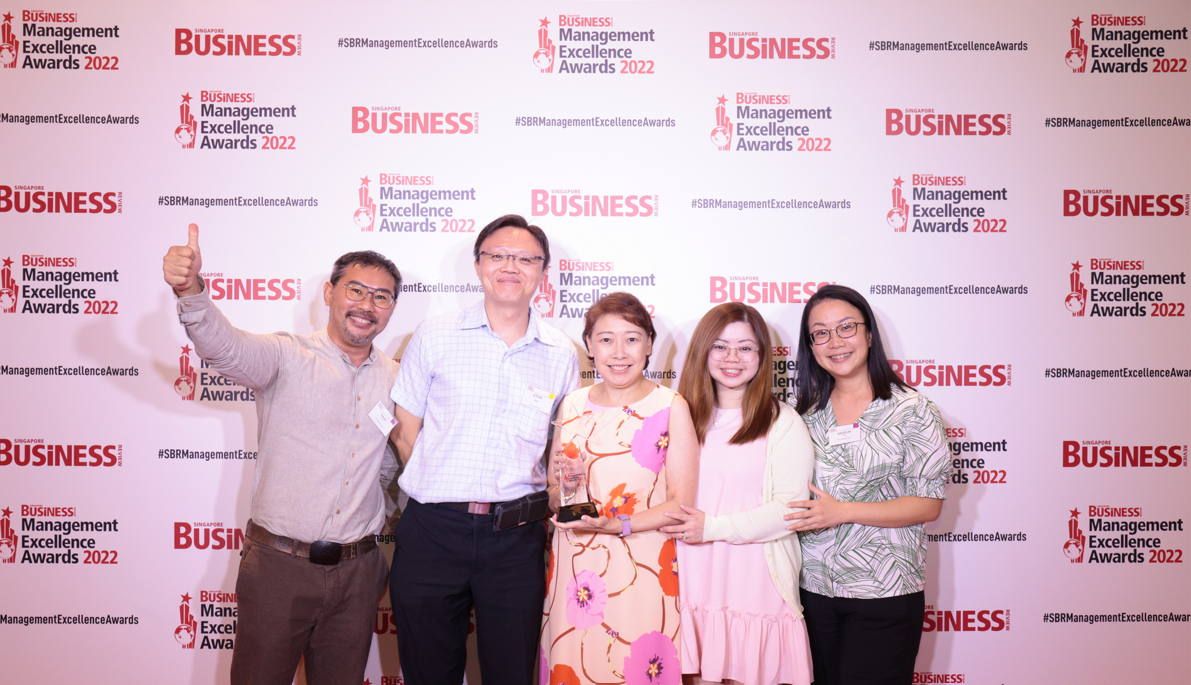 Our team holding the prize at the SBR Management Excellence Awards 2022 Awards Dinner
About IPC
IPC is a technology and service leader powering the global financial markets. We leverage 50 years of experience in delivering specialized communications solutions, helping clients anticipate, change and solve problems, setting the standard with industry expertise, exceptional service, and comprehensive technology. With a customer-first mentality, IPC brings together one of the largest and most diverse global financial ecosystems spanning all asset classes and market participants. As the enabler of this ecosystem, IPC empowers the community to interact, transact and react to market changes and challenges, and we collaborate with our customers to make them secure, productive, compliant, and connected. Visit ipc.com and follow us on Linkedin.
PR Archives: Latest, By Company, By Date