Is anyone else feeling bogged down with the copious amount of talk around regulating cryptocurrency markets? Perhaps the problem lies in the fact that central bankers and regulators are attempting to police something that is the direct opponent of how traditional markets have historically been governed.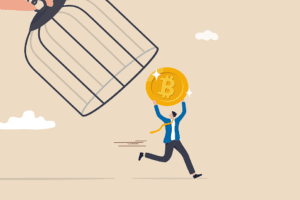 The trading of crypto, by definition, means that personal data is recorded and stored on multiple computers across numerous locations around the world, as opposed to one central location. This in turn means that no one government or regulator controls the recording or storage of information. Therefore, instead of the Internal Revenue Service or Financial Conduct Authority controlling the information, any changes to data go through a consensus process that no one person — let alone a regulator or government — has control over.
There will always be the push-pull of those who push for more regulation, and those who advocate less. However, when the digitisation of assets becomes more enshrined in the machinery of capital markets, hedge fund managers will at some point have to accept regulation coming into crypto.
PR Archives: Latest, By Company, By Date