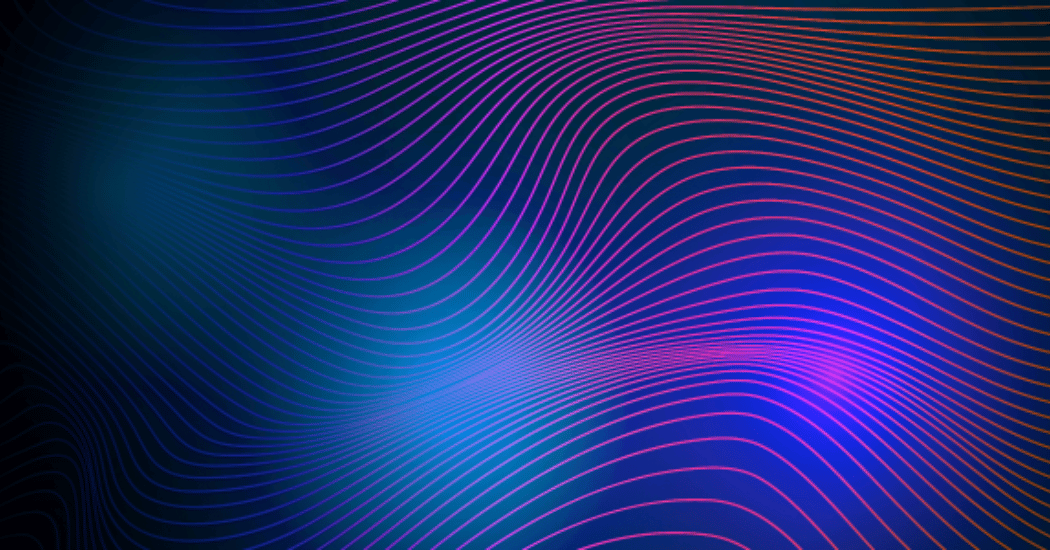 As businesses move more of their IT infrastructure to the cloud and requirements become more complex, optimising your network security is a top priority, particularly for companies operating in the financial markets. With regulators hot on data protection and AML, robustly securing your network protects you from compliance breaches and financial and reputational risks. In this article, we outline the best practices for optimising IT infrastructure security.
The need for businesses to bolster their IT security in the cloud era
IDC's 2021 State of Cloud Security Report revealed that 79% of the companies surveyed reported a cloud data breach in the last 18 months. With an estimated 90% of businesses using multiple clouds by 2022, optimising IT infrastructure security is paramount.
When implementing cloud solutions you need to take into account the additional security considerations and controls that this entails. Even though you may no longer be responsible for physical IT hardware, it's important to do your due diligence on optimising security from what's in your control and being clear on your vendor's security protocols. Cloud providers are accountable for the hosting and overall infrastructure security, but your business is responsible for the security of your cloud use.
Issues you can run into if your IT infrastructure is not optimised
There are various issues you can experience if your IT infrastructure security is not optimised, especially for financial services businesses and those involved in crypto trading, where there is greater scrutiny and more scope for malicious cyber threats.
During the cloud computing era, security has become one of the leading concerns for businesses, especially those using public clouds. According to CloudPassage's 2021 AWS Cloud Report (surveying cybersecurity professionals), the top cloud security concerns were:
Misconfiguration of cloud platforms
Exfiltration of sensitive data
Insecure APIs
Out of those surveyed, 95% admitted to being extremely to moderately concerned about public cloud security.
11 best practices for optimising IT infrastructure security
BSO is an experienced IT infrastructure network connectivity and cloud solutions provider. We've helped countless businesses to assess, monitor and implement solutions to optimise their on-premise and cloud infrastructure. Here are our best practice recommendations for optimising IT infrastructure security.
1. Ensure your team is fully trained in combating cybersecurity
It's important to ensure that your team has the required training and tools to sufficiently protect your network from cybersecurity threats and to identify and respond to any suspicious activity. You should invest in comprehensive training for all key staff using tools and systems within your infrastructure.
Security training and knowledge development should be regularly undertaken, as the landscape changes so quickly and new threats arise, so you need to keep up with the latest threats, vulnerabilities and measures for combating them.
2. Understand shared responsibility
Cloud computing security operates under a shared responsibility model, with both the organisation and cloud provider being responsible for optimising security measures. Leading cloud solution vendors will provide documentation and details of shared responsibilities and with whom specific responsibilities sit. Review provider policies around shared IT infrastructure security responsibilities to understand your team's requirements and how to manage these.
3. Ask your cloud provider the right questions around infrastructure security
Understanding how your cloud solutions vendor operates and their capabilities for securing your cloud infrastructure is vital. Asking the right questions will inform you of the level of protection you can expect and highlight any risks you should be aware of before they become an issue.
The security procedures and tools that vendors use can vary, so don't make assumptions. Here are some things you should ask cloud providers when optimising IT infrastructure security:
Where are their servers located?
What level of security support can you expect from the provider?
What does their disaster recovery plan look like?
Who will have access to data stored in the cloud?
Can the provider meet your necessary compliance requirements?
Will data be encrypted whilst in transit and at rest?
What is the provider's process for dealing with issues, suspicious activity and breaches?
What tools and protocols does the provider have at its disposal?
4. Create a regulatory compliance checklist
Make sure you're continuing to follow the latest data security compliance requirements and implement tools and processes to help you meet the minimum standard of compliance and be able to demonstrate compliance to auditors. We recommend creating a regulatory compliance checklist to map against your IT infrastructure security processes, for peace of mind and visibility. This should be revisited regularly to account for regulatory changes.
5. Cloud security policies
Establish clear cloud security policies, so everything is documented and can be aligned and enforced within your organisation. This includes:
Who can use your cloud services
How they may be used
Access and permissions details
Which data can be stored in the cloud
Security tools and procedures
To ensure these policies are consistently followed, you may want to explore automation solutions that can support cloud network security policy enforcement.
6. Use backups to reinforce security and failsafes
Having backups for your IT infrastructure protect and prepare you for worst-case scenarios and enable you to operate and recover in the event of a cyberattack, security breaches and malicious software.
7. Data encryption
Encryption is vital in data security, especially for cloud computing. Cloud providers and applications will offer encryption solutions. Data encryption should be seamless, with it being a common protective standard, but you should ensure that your solutions use encryption that doesn't require end-users to take extra actions to comply with your encryption policies.
8. Security logs
Security logs are important for tracking when and which users make updates so that if there are any access issues, suspicious activity or breaches, or changes made that impact your IT infrastructure security, you have visibility and easy ways to resolve issues.
With issues that come from misconfigurations, rather than cyber threats or attacks, security logs can identify what changes caused the issues and left your system vulnerable to threats so that adjustments can be made efficiently and preventative measures put in place. Also, user details give you intel around access and whether certain individuals should have had access, and permission can be updated accordingly.
9. Access management and multi-factor authentication
Unauthorised access is one of the biggest threats to cloud network security. To mitigate the threat of access issues, consider using multi-factor authentication (MFA) and identity and access management (IAM) solutions.
MFA reduces the threat of bad actors and minimises their chances of gaining access to sensitive information due to the level of steps and security hoops to overcome. IAM solutions help you define and enforce access policies based on pre-defined factors, to ensure the right people have the right access. In a hybrid cloud environment, these solutions can give you confidence that you're optimising security from on-premise to the cloud and that security policies are enforced consistently across your entire IT environment.
10. Secure your endpoints
Having strong endpoint security is key. Go beyond the basics, such as anti-malware, intrusion detection, firewalls and access control, and ensure you implement more advanced measures, with the support of automation. Endpoint detection and response (EDR) tools and endpoint protection platform (EPP) solutions help businesses to address all of their endpoint security requirements and employ monitoring and trigger automated responses.
11. Carry out audits and testing and utilise network monitoring tools
Ongoing network security monitoring and health checks are key. Optimising IT infrastructure security is not a one-off task. Carry out regular security audits and tests to assess your optimisation level and account for changes, like new users, software and regulations.
You should also utilise network monitoring tools to maximise your capability to detect issues, analyse network traffic across your infrastructure and alert your team when suspicious activity is detected. This enables your team to swiftly respond and apply fixes and preventive measures. With the level of sophistication of today's cyber threats and the complexity of cloud-based IT infrastructure, network monitoring tools are a must.
Check out our blog on the benefits of network performance monitoring tools and key considerations when choosing tools: Best Network Performance Monitoring Tools for Traders.
---
Summary
These best practices for optimising IT infrastructure security should give you a good idea of how well optimised your organisation's infrastructure is and what gaps, exposure risks and opportunities for improvement there are for you to address.
Do you think you could benefit from the expertise of an experienced networking solutions provider? BSO can offer further guidance around cloud security best practices and optimisation tools and techniques. Get in touch with our team or explore our consulting and managed services.
If you're looking to move some of your IT infrastructure to the cloud, but you're not sure what the most suitable option will be for your business, download our handy Public vs. Private vs. Hybrid Cloud checklist and review the pros, cons and key considerations.
Get our free cloud solutions checklist
PR Archives: Latest, By Company, By Date