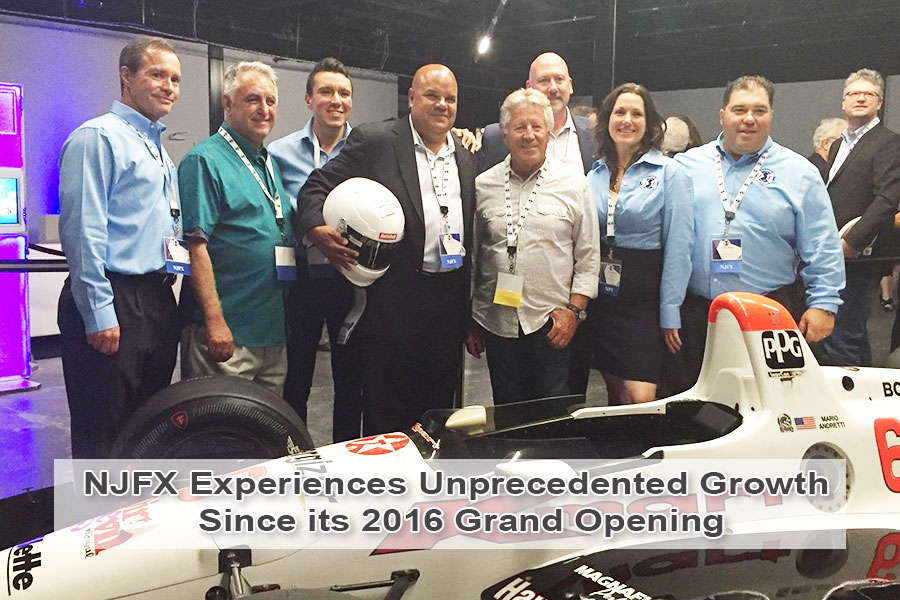 September 20, Wall Twp., NJ – NJFX, the only Cable Landing Station (CLS) colocation campus in the U.S offering Tier 3, carrier-neutral data center capabilities, has reached a major milestone: the five year anniversary of the opening of its facility.
NJFX has experienced unprecedented growth since its 2016 grand opening, securing its position as a major hub of connectivity for the Western Hemisphere and beyond. NJFX is the only Cable Landing Station (CLS) colocation campus in the U.S offering Tier 3 carrier-neutral data center capabilities. Positioned at the eastern edge of North America, NJFX's 64,800 square foot facility is strategically located 64 ft above sea level in a Category-5 hurricane-resistant building.
The CLS/colocation campus provides direct access to four subsea cable systems, bypassing New York City and Miami, interconnecting North America, South America, Europe and the Caribbean. The facility hosts 80% of major U.S. carriers – more than 25 in total. Additional connectivity options via two campus Meet-Me-Rooms means the NJFX ecosystem is low-latency, highly resilient and, fully redundant, with direct interconnection options for service providers, enterprises, carrier-neutral operators and cable companies.
NJFX Founder and CEO Gil Santaliz had the vision to create connectivity in a neutral environment at the cable landing station where competition could be fostered to benefit customers and collaboration could occur to increase connectivity and diversity for all. That vision has not only been realized, it's being emulated.
"NJFX is smashing the model of what a CLS is – which is no longer a passive location serving a singular purpose. Getting away from the idea that it's just a landing point that provides connection to a faraway hub for carriers, NJFX serves as a landing point that is the hub itself," comments Santaliz. "This is being noticed by others as they plan landing stations around the world," added Santaliz.
A delegation of officials from the South American countries of Chile and Ecuador visited the campus in early 2020 to learn more about achieving an optimal model of interconnection for future projects. Delegation member Natalia López is the Head of the Telecommunications Development Fund Division for the government of Chile, working to drive initiatives to improve Chile's telecommunications infrastructure.
"We learned a lot about considerations for power, backup power, location and more," stated López. "We found our tour of the NJFX facility enlightening and fascinating. It's truly a unique campus with access to several subsea and terrestrial routes."
Joe Scattareggia EVP, Wholesale, Windstream Wholesale, agrees, adding: "What used to be a passthrough today is an ecosystem. You've got cables landing, cloud services, carriers providing backhaul and internet provider presence. We look at these partnerships, what opportunities best offer us potential to sell our services."
The most recent cable system terminating at the NJFXL CLS is AEC-2. "NJFX was chosen for its location, well above any tidal or weather-induced storm surges, for the safety and security of the landing. Also, for its position on key interconnection routes and for its ecosystems of interconnection partners, who can carry traffic from here across the length and breadth of the USl, avoiding more traditional pinch points in lower Manhattan," states Nigel Bayliff, CEO, Aqua Comms.
Telia Carrier chose NJFX as a site for its terabit scale Point-of-Presence "We designed our architecture at NJFX to support high capacity and huge demand ahead for expanded network reach and resiliency," said Staffan Göjeryd, CEO, Telia Carrier. "At the NJFX CLS, we offer maximum flexibility and extensions into the rest of the Telia Carrier global network and tie it into the recently announced expansion of the East Coast corridor where we added two new routes between New Jersey and Northern Virginia."
"We were all big fans of NJFX right from the start and had faith that NJFX would build a unique and impactful CLS ecosystem. The investment we made at their CLS campus has really paid off." stated Thomas Schemly, Executive Director, Telecom Solutions for ZenFi Networks "We've seen tremendous growth stem from our point of presence at NJFX. Their team has been a great partner for ZenFi as our services complement each other, and as such we are seeing a lot of new business coming out of NJFX," continued Schemly.
NJFX continues to drive innovation and help its carriers and subsea provider clients build their networks with maximum diversity at both the terrestrial and subsea level, avoiding traditional bottlenecks and highly congested areas such as NYC metro and Miami. The company is proud to celebrate its fifth anniversary with its robust ecosystem of partners, carriers, and customers. For more information, visit www.njfx.net.
About NJFX
NJFX owns and operates a 64,800 square foot purpose-built Tier 3 Cable Landing Station (CLS) Colocation facility and campus in Wall, NJ. The unique facility operationally supports high and low-density colocation solutions with 24/7 support. It is the only carrier-neutral CLS colocation campus in the U.S supported by several route-independent carriers that offer direct access to multiple independent subsea cable systems interconnecting North America, Europe, South America and the Caribbean. The facility offers direct access to the Havfrue/AEC2, Seabras, TGN1 & TGN2 subsea cable systems.
For NJFX media inquiries, please contact:
JSA
jsa_njfx@jsa.net
+1.866.695.3629 ext. 13
PR Archives: Latest, By Company, By Date