Pact to implement ultra-fast and super low latency 5G connectivity in Hong Kong with Comba's 4G/5G(8TR) integrated Base Station Antennas
(15 September 2020, Hong Kong) – Comba Telecom Systems Holdings Limited ("Comba Telecom" or "the Group", SEHK stock code: 2342), a global leading solutions and services provider of wireless and information communications systems, today announced that it has teamed up with 3 Hong Kong, the mobile arm of Hutchison Telecommunications Hong Kong Holdings Limited (HTHKH; SEHK stock code: 215) to implement comprehensive 5G mobile network coverage, accelerating the progress of smart city development in Hong Kong.
Under the collaboration, Comba Telecom is the main supplier of 5G Base Station Antennas to 3 Hong Kong, supplying it with a range of 4G/5G(8TR) integrated Base Station Antennas ("4G/5G(8TR) integrated BSA") for its 5G network deployment in various scenarios. The antennas supplied by Comba Telecom earlier were deployed by 3 Hong Kong in the major areas of Hong Kong. More antennas will be supplied to tie in with 3 Hong Kong's plan of offering 5G coverage in the entire Hong Kong. 3 Hong Kong will provide a super-high capacity network to support the increasing connectivity needs of mobile communications and 5G applications. Mobile users and enterprises will enjoy an ultra-fast, super high capacity and super low latency connectivity with the robust 5G network anytime, anywhere.
The 4G/5G(8TR) integrated BSA series is the latest innovation of the MIMO technology of the Group. Built on FDD + TDD platforms, the compact multi-band antenna supports 8T8R 5G NR 3.5GHz beamforming, as well as the 2G/3G/4G connectivity in the frequency bands of 900/1800/2100/2300/2600MHz supporting 2T2R UMTS / 4T4R LTE. The small compact design also helps facilitate the deployment in limited space. The user-friendly design and the enhanced network compatibility enable a combined 4G/5G network which provides a cost-effectiveness solution for a flexible transition from 4G to 5G.
Mr. Joseph Wan, General Manager, North Asia of Comba Telecom International said, "4G/5G(8TR) integrated BSA is the tower top solution developed by our own R&D team. Designed with a wide mechanical downtilt range and a wide vertical beamwidth, the antenna provides coverage for high-rise buildings from the rooftop which efficiently addresses the application scenario of dense urban areas like Hong Kong. The lightweight design enables the installment free from roof pole reinforcement. The introduction of MQ4/5 connectors helps to improve site engineering efficiency. One single antenna can cater to 2G/3G/4G/5G networks."
Ms. Annabel Huo, Executive Director, Senior Vice President of the Group and President of Comba Telecom International said, "Comba Telecom is an active player in the 5G network rollout in Hong Kong. In addition to providing antennas for 5G macro network infrastructure, the group also provides dedicated end-to-end solutions for 5G in-building deployment for operators and enterprises to support the network technology evolution in Hong Kong. The Group will continue to work closely with enterprises and major operators, such as 3 Hong Kong to deploy seamless 5G connectivity throughout Hong Kong."
Mr. Kelvin Ho, Acting Chief Technology Officer of HTHKH said, "3 Hong Kong has a longstanding relationship with Comba Telecom. We are delighted to further extend our collaboration to cover our 5G network. Comba's prompt and steady supply of multi-RAT, multi-band antennas have enabled us to roll out our 5G service on schedule. We look forward to expanding comprehensive 5G reach to every part of Hong Kong with Comba, while offering 5G coverage in all 18 districts the earliest this year. Leveraging our extensive 5G coverage, 3 Hong Kong will continue to provide different industry sectors with innovative 5G corporate solutions and help develop Hong Kong as a world-class smart city."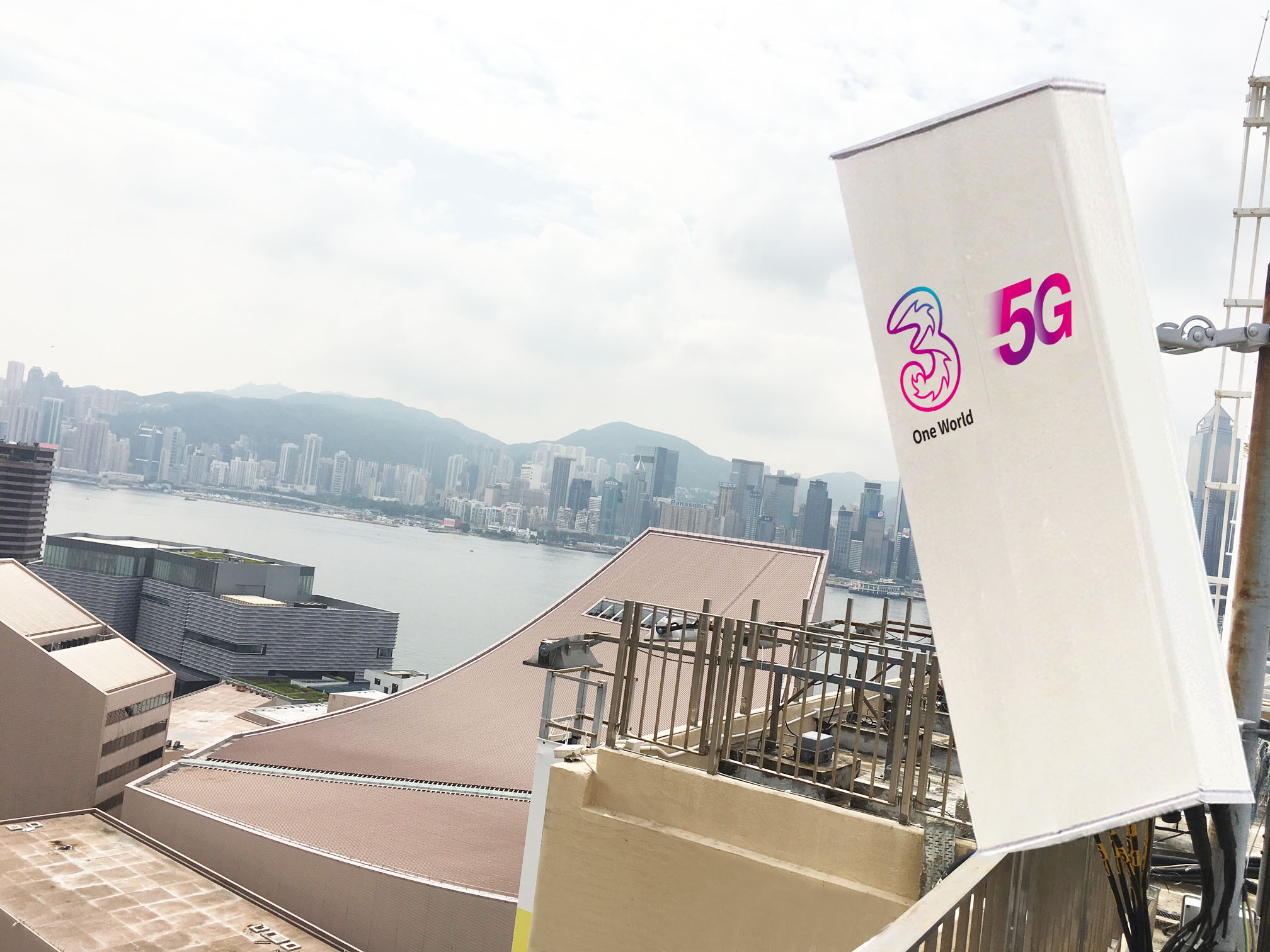 Comba's 4G/5G(8TR) integrated BSA series was deployed by 3 Hong Kong in the major areas of Hong Kong
PR Archives: Latest, By Company, By Date