ZenFi Networks Customers Can Now Leverage PacketFabric's Agile, Seamless, Cost-Effective Access to Cloud Service Providers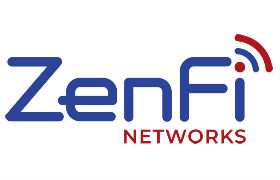 NEW YORK, NY – June 15, 2020 – ZenFi Networks, an innovative communications infrastructure company focused on enabling fiber optic network, network edge colocation and wireless siting solutions in the New York and New Jersey metro region, and PacketFabric, an innovator of fast, on-demand connectivity for enterprise customers, today announced a strategic partnership to deliver enhanced cloud connectivity to wholesale and enterprise customers.
The partnership enables ZenFi Networks to offer expanded digital capabilities across its dense footprint through seamless and cost-efficient connections to all major cloud providers through PacketFabric's software defined network (SDN) platform. The collaboration also enhances ZenFi Networks' footprint outside of the New York metro region, empowering its customers to expand their reach to more than 160 additional colocation facilities across 24 global markets throughout the world. The partnership also gives PacketFabric access to ZenFi Networks' expansive fiber network, which spans more than 1,100 route miles, to reach a host of enterprise destinations across New York and New Jersey — a market with one of the world's densest concentrations of commercial business.
"We are excited to work with PacketFabric. Our mutual customer-centric values and entrepreneurial spirits represent a collaboration that will serve our clients well," said Victoria Lamberth, Co-Founder and Chief Revenue Officer of ZenFi Networks. "PacketFabric's Network-as-a-Service (NaaS) and their expanded global reach fortifies ZenFi Networks' ability to offer enhanced solutions and services to our channel partners, our wholesale customers, and enterprise businesses within and beyond our regional footprint."
ZenFi Networks builds network architecture that supports high density and low latency requirements for wireless, wholesale and enterprise customers.  ZenFi Networks has deployed over 1,100 miles of fiber in the New York metro region with over 45 network edge colocation facilities, and specializes in communications infrastructure solutions through its dark fiber, wireless siting and network edge colocation services.
PacketFabric's highly scalable, SDN platform is a private, Layer 2 NaaS that delivers instant and secure connectivity at speeds from 50Mbps to multi-100Gbps.
"PacketFabric and ZenFi Networks share a passion for customer success. This partnership aligns perfectly with that goal by allowing ZenFi's NY- and NJ-based enterprise customers to access automated XaaS solutions. PacketFabric's automated Network-as-a-Service complements ZenFi's already expansive and diverse network offerings perfectly," said Jezzibell Gilmore, Co-Founder and Chief Commercial Officer of PacketFabric.
# # #
About ZenFi Networks
ZenFi Networks is an innovative communications infrastructure company focused on enabling fiber optic network, network edge colocation and wireless siting solutions in the NY-NJ metro region. As the area's most experienced communications infrastructure builders, ZenFi Networks has an unparalleled reputation for efficiently architecting and delivering solutions that enable Mobile Network Operators, Wholesale Telecommunications Providers and Large Enterprise clients. With its purpose-built C-RAN infrastructure, ZenFi Networks is at the forefront of network architecture innovation and a critical part of the mobile and wholesale telecommunications ecosystems in one of the biggest, most important markets in the world. For more information, please visit: www.zenfi.com.
Media Contact for ZenFi Networks:
Ilissa Miller
iMiller Public Relations
Tel: +1 866 307 2510
PR Archives: Latest, By Company, By Date