The PoP adds to those already existing in Sao Paulo, Rio De Janeiro and Fortaleza, consolidating Sparkle's positioning as first Tier-1 IP backbone in South America
Rome, 26 May 2020
Sparkle, the first international service provider in Italy and among the top ten global operators, expands its reach in Brazil with a new Point of Presence (PoP) in Salvador.
The PoP in Salvador adds to the ten existing points of presence in the country – in Sao Paulo, Rio De Janeiro and Fortaleza – strengthening the performance of Sparkle's global IP Transit service Seabone by lowering latency and improving traffic routing capabilities within Brazil and across the Americas.
Local and international network providers, ISPs, Content and Application Providers will benefit from high-speed Internet connectivity and a full set of IP solutions, including DDos mitigation services – which grant customers the option to protect their network from attacks – and Virtual NAP – that allows access the main Internet Exchange Points (IXPs) without the need to build any proprietary infrastructure.
The PoP in Salvador is fully integrated with Sparkle's global Tier-1 IP transit backbone Seabone boasting extensive coverage in Central and South America with points of presence in nine countries: Argentina, Brazil, Bolivia, Chile, Colombia, Panama, Peru, Puerto Rico and Venezuela. In addition, thanks to its terrestrial and submarine networks, that include the new generation Seabras-1 cable in the Atlantic and Curie in the Pacific, Sparkle offers four diversified routes for connectivity from South to North America ensuring complete redundancy and a top quality data experience.
In the next few months Sparkle will open a PoP also in Porto Alegre, country's South-East region, to further expand its network capillarity in Brazil and consolidate its positioning as one of the main providers in the Americas and as first Tier-1 backbone in Latam.
The opening of a PoP in Salvador will also improve the performance of TIM Brasil´s IP Backbone , reinforcing its leadership in the mobile fixed and convergent services sector through its 102,000 km of fiber optic network across all Brazilian states, fully integrated with Sparkle's global backbone to offer national and international customers top performing connectivity services.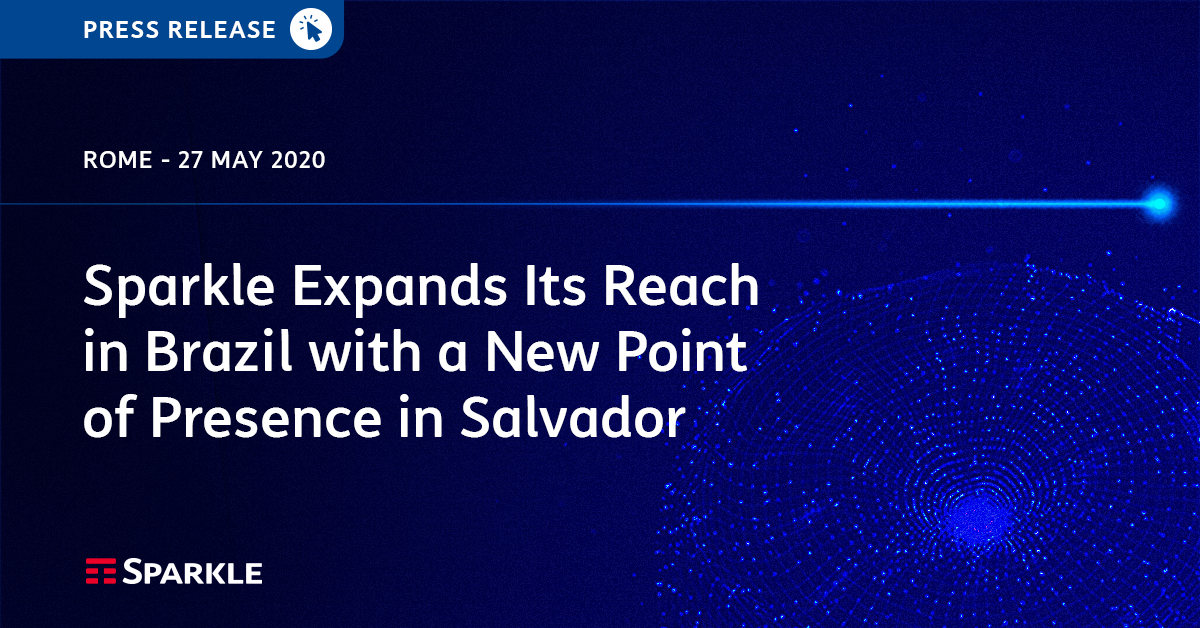 Sparkle Media Contacts:
+39 0652744093
sparkle.communication@tisparkle.com
Twitter: @TISparkle
PR Archives: Latest, By Company, By Date