The Facility is the Only HIPAA Certified CLS in North America, as Global Health Initiatives Become Crucial amid COVID-19 Pandemic
NJFX has been certified for a second consecutive year as the only Health Insurance Portability and Accountability Act (HIPAA) compliant cable landing station in North America. This renewed certification demonstrates NJFX's continued leadership in the telecommunications industry. This certification reflects the most stringent standards for data centers in the industry and is required for all facilities hosting medical records. The designation takes on added significance as international agencies exchange information across global networks with sensitive medical data to battle the current pandemic of COVID-2019 (Coronavirus).
In addition to the HIPAA renewal, NJFX has taken several steps at its facility to combat spread of the virus. Most notably, fever testing upon arrival to the facility. As per CDC recommended guidelines, NJFX will require that guests visiting the site are illness/fever free for a minimum of two days prior to arriving. Individuals who have recently traveled are asked to refrain from visiting for a minimum of seven days. The company will limit non-essential employees and visitors. To make sure our facility remains fully operational for all, we will support our key customers in getting classifications for essential employees in the event of widespread quarantines.
NJFX will offer face masks for those outside visitors. Hygiene advisory signage has been installed throughout the facility, including all restrooms. All commonly touched objects are being cleaned and disinfected regularly and frequently. Surfaces in the facility's restrooms are touch-free using automatic flush toilets, hands-free faucets, and hand dryers. NJFX has also instituted a "No Handshake" policy until further notice.
These policies and procedures are being spearheaded by Lisa Edelstein, the Site Access and Administration Manager for NJFX. She was also instrumental in attaining and retaining the facility's HIPAA designation. Edelstein is an experienced compliance, security, logistics and administrative professional and is critical in NJFX's day-to-day operations, functioning as the main point of contact and manager of:
All site security and compliance designations, including HIPAA, SSAE16/18 Type II, and Department of Homeland Security (DHS) Critical Infrastructure
All vendor relationships
IT network administration, including information security
Site access
Customer Support and communications
Employee, Site Access, Customer and Company policies and procedures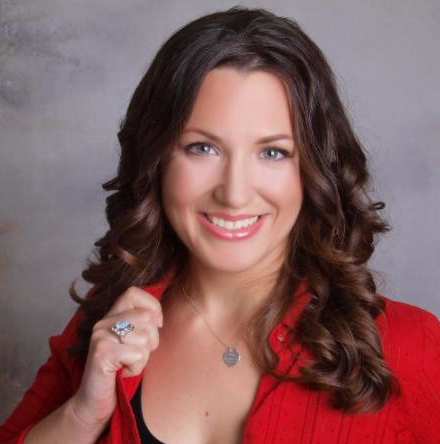 Lisa is a member of New Jersey Cybersecurity and Communications Integration Cell (NJCCIC). The organization focuses on cybersecurity information sharing, threat analysis and incident reporting. NJCCIC also works to make the state more resilient to cyber-attacks, promote awareness of cyber threats and facilitate adoption of best practices. In addition, Lisa oversees all DHS procedures at NJFX and is a designated DHS clearance holder for the company, allowing her to be a point of contact with federal officials. She also holds a certificate in Infrastructure Protection from TEEX (The Texas A&M Engineering Extension Service), a recognized leader in the delivery of emergency response, homeland security, and economic development. Lisa engages in continued training from both TEEX and DHS to remain vigilant in threat assessment and response.
"Keeping our facility safe and secure is paramount to me. I have open lines of communication with federal officials and eagerly participate in training offered in areas of disaster recovery, active threats and other safety scenarios," comments Lisa. "NJFX's goal is to ensure customer requirements are met with the highest standards. My team works to maintain industry protocols and establish standards of excellence that the NJFX customer community has come to expect."
NJFX is the only Cable Landing Station (CLS) colocation campus in the U.S offering Tier 3, carrier-neutral data center capabilities, with seven terrestrial and four subsea routes available to customers. To learn more, contact info@njfx.net.
PR Archives: Latest, By Company, By Date