New alternative fast and reliable route from the Balkans to the main Western European internet ecosystems
Rome / Ljubljana, 4 June 2019
Sparkle, the first international service provider in Italy and among the top ten global operators, and Telekom Slovenije, leading comprehensive communications service provider in Slovenia, announce the launch of a new cross border optical fiber link directly connecting Ljubljana with Milan.
Fully interconnected with Sparkle's and Telekom Slovenije's backbones, the new link provides a short and alternative route from the Balkans - with access options from Ljubljana, Sofia and Istanbul - to Milan and other major hubs in Western Europe, catering the needs of Balkan and Middle Eastern operators as well as of international OTTs, ISPs and Content Providers looking for diversified and reliable capacity solutions.
The new route is natively integrated with Sparkle's global Tier-1 IP Transit backbone Seabone, among the top ten Internet networks worldwide, allowing Sparkle to offer a complete range of IP and Data services including City2City connectivity, IP Transit, DDos attack mitigation and Virtual NAP solutions.
"We are proud of collaborating with Telekom Slovenije on this unique terrestrial route from Turkey to the major Western European ecosystems across the Balkans", says Mario Di Mauro, CEO of Sparkle. "The Balkan region is today an interesting greenfield for international cables and we expect that the new route will attract Balkan and Middle Eastern providers looking for a fast and reliable access to Europe".
Simon Furlan, Telekom Slovenije Wholesale director adds: "In the wholesale field cooperation with Sparkle has traditionally been very close and mutually satisfactory. However, with our latest project of connecting Sofia and Milano via Ljubljana, the synergy of cooperation has been put on a completely new level. We feel privileged to co-create bridge between East and West for all of our existing and potential customers".
About Telekom Slovenije
Telekom Slovenije is a comprehensive communications service provider based in Slovenia. It is recognised as the national leader in introducing and developing new generations of mobile and fixed communication services, system integration and cloud services, and multimedia content. It operates the most reliable and high-quality telecommunications network in Slovenia, as well as one of the most complex backbone networks in SE Europe. In addition to being the national telecommunications operator in Slovenia, it also operates through its subsidiaries in the South-Eastern Europe markets of Kosovo, Bosnia and Herzegovina, Croatia, North Macedonia, Serbia and Montenegro.
Sparkle Media Contacts:
+39 0652744093
sparkle.communication@tisparkle.com
Twitter: @TISparkle
Telekom Slovenije Media Contacts:
+386 1 234 1118
pr@telekom.si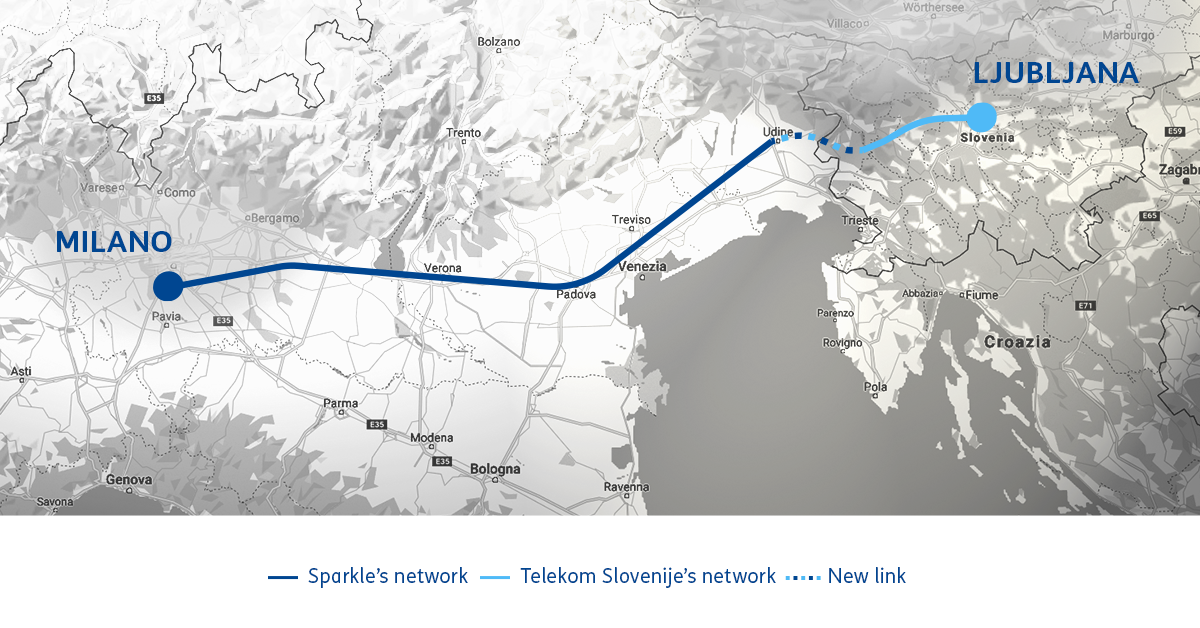 PR Archives: Latest, By Company, By Date