Will partner with South Africa's leading telecommunications services provider, Internet Solutions
TOKYO, JAPAN — Internet Solutions of South Africa, the leading pan-African telecommunications services provider, which is a subsidiary of NTT Group's Dimension Data and NTT Communications Corporation (NTT Com), the ICT solutions and international communications business within the NTT Group (TYO: 9432) announced today that they have concluded a partnership, in order to deliver NTT Com's Nexcenter™ data center service in the African continent. The partnership was signed in South Africa on November 27.
As a result of this partnership, the enterprise customers in Asia, Europe and the United States, expanding their business into South Africa will be able to utilize high quality data center services, and South African enterprise customers heading their business globally will be able to utilize NTT Com's over 140 data centers delivered over 20 countries/regions worldwide.
The colocation market in South Africa has recently experienced average growth of 12% per year as a result of increasing demand by government agencies and content service providers. As a result of this partnership, NTT Com and Internet Solutions will launch colocation services in December of this year under the Nexcenter™ brand at Internet Solutions' Parklands data center in Johannesburg. The data center will deliver globally-standardized Nexcenter™ service meeting more than 300 standards governing facilities and operations.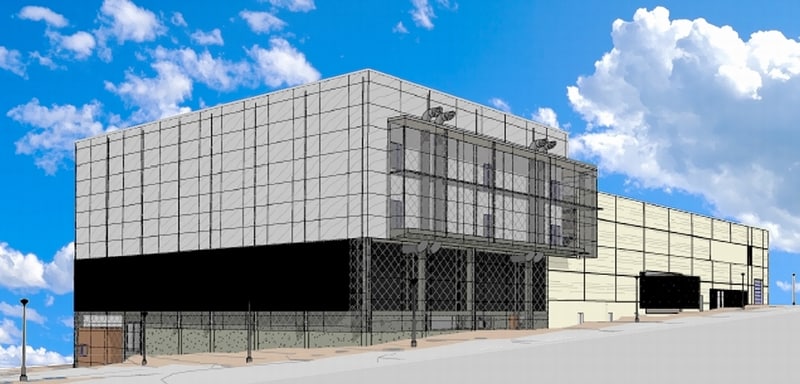 The Nexcenter™ certified "Parklands Data Center" is located in the heart of Johannesburg's main business district, around 30 minutes by car from O.R. Tambo International Airport. The building houses approximately 1,900 square meters of server room facilities over four floors, and provides 1.3 MW of standby battery power. Emergency generators provide power redundancy to a 2N level, and have a fuel capacity that allows for 45 hours of uninterrupted operation. The air conditioning facilities offer cooling system redundancy to N+1 level, and the building's network topology incorporates an internet exchange (IX) point, improving routing efficiency and fault tolerance. The facility is built to meet TIA942 Tier 3, SOC2 Type2, Type1 and ISO27001 standards. It is planned to expand the building through the addition of a new tower wholly designed by the facility standards of Nexcenter™ to provide 570 high density racks with 2.2 MW power in July 2018.
Saki Missaikos, Managing Director of Internet Solutions, says "Internet Solutions is pleased to join this international network of top-standard data centres. As the first Nexcenter™ location in Africa, we present attractive service and technological capability to multinational companies looking to expand into the region."
In addition to continuing to build its own data centers, NTT Com will further expand the geographical availability of Nexcenter™ through collaboration with its worldwide partners, allowing it to continue supporting its customers' global business expansion.
About NTT Communications Corporation
NTT Communications provides consultancy, architecture, security and cloud services to optimize the information and communications technology (ICT) environments of enterprises. These offerings are backed by the company's worldwide infrastructure, including the leading global tier-1 IP network, the Arcstar Universal One™ VPN network reaching over 190 countries/regions, and over 140 secure data centers worldwide. NTT Communications' solutions leverage the global resources of NTT Group companies including Dimension Data, NTT DOCOMO and NTT DATA.
www.ntt.com | Twitter@NTT Com | Facebook@NTT Com | LinkedIn@NTT Com
About Internet Solutions
Internet Solutions (IS) is a pan-African telecoms service provider to public and private sector organisations that has been providing innovative end-to-end telco solutions and related services for more than 20 years. At the forefront of Internet Protocol-based technologies, IS builds solutions and services tailored to the increasingly complex demands of organisations across the enterprise, public sector, global carrier and growing small-to-medium business sectors. As a wholly-owned subsidiary of the Dimension Data Group and part of NTT, IS leverages its infrastructure and global footprint to support organisations with the rapid deployment of emerging technologies. More information at www.is.co.za.
For more information
Hiroshi Seo
Cloud Services
NTT Communications Corporation
Tel: +81 3 6733 9511
---
Tribeca Public Relations for Internet Solutions
Gina de Villiers
Tel: +27 (0)82 343 9293
Mail: is@tribecapr.co.za
PR Archives: Latest, By Company, By Date