Epsilon Provides HFN With Global Networking Services via its London, New York and Hong Kong Facilities
PARAMUS, NJ and SINGAPORE – AUGUST 9, 2017 – Epsilon, a privately owned global communications service provider, today announces its partnership with Hudson Fiber Network (HFN), a premier data transport provider offering high-bandwidth, low-latency fiber networking solutions for financial, content, carrier and enterprise customers.  The partnership extends HFN's global footprint over the network powered by Epsilon.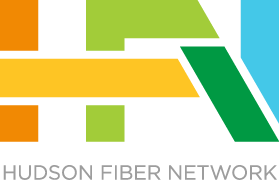 Following Epsilon's acquisition of Metcom Network Services (MNS), HFN, a legacy MNS customer, confirmed its commitment to expand its service offerings across Epsilon's strategic connections across Europe, Asia and the Middle East, stitched with core backhaul connectivity to New York.  With growing global infrastructure requirements, HFN will colocate in interconnections hubs operated by Epsilon in London and Hong Kong.
In addition, HFN will use Epsilon's local access services in Europe and Asia via its Enterprise Connect product line.  The agreement includes a joint project to help HFN further the delivery of its exceptional network performance and quality of service across all markets.  By partnering with Epsilon, HFN eliminates the need for distributed procurement teams to manage local service provider relationships and network operations.
"We have grown significantly and are very excited to leverage Epsilon's colocation facilities and global network reach to further extend connectivity services to our customers worldwide. It will support our mission to deliver high-performance network services throughout key U.S. and global markets," explains Brett Diamond, CEO, HFN. "We look forward to expanding upon our partnership with additional Dedicated Internet Access and transport services in the future."
Epsilon's network is a carrier-grade, next-generation terabit optical global backbone, which incorporates a unique on-demand networking technology.  It is deployed across 90 Points of Presence (PoPs) globally and connects over 600 network operators, communications and Cloud Service Providers (CSPs).
"This partnership demonstrates Epsilon's service capabilities to assist fast-growing connectivity service providers with global network reach across our widespread network," shares Jerzy Szlosarek, CEO, Epsilon.  "We look forward to a long-lasting relationship with HFN as they continue to grow their service capabilities by providing them the simplest and most efficient way to serve their customers around the world, while expanding our services to other US regional network providers."
For more information about Epsilon, visit www.epsilontel.com. And, to learn more about HFN, visit www.hudsonfiber.com.
#         #         #
ABOUT EPSILON
Epsilon is a global Cloud Centric Network service provider, extending carrier grade connectivity services to the world's Communications and Cloud ecosystems.  The company offers smart networking capabilities that combine on demand infrastructure, automation, web-based portals and APIs to give partners friction-free access to global connectivity.  All Epsilon services are powered by a next generation hyper-scalable global backbone which connects all the leading telecoms hubs globally.  Across this fabric encompasses a dense ecosystem of carriers, service operators and cloud providers offering the leading interconnect point for a diverse set of network and connectivity requirements. www.epsilontel.com.
ABOUT HUDSON FIBER NETWORK (HFN)                                                                             
Hudson Fiber Network (HFN) is a premier data transport provider, offering flexible networking solutions to help increase network efficiency and lower overall networking expenditures for financial, content, carrier and enterprise clients.  HFN fully owns and operates the HFN Northeast Network connecting over 90 locations of the busiest traffic hubs in New York and New Jersey and onto its national WAN spanning the top 16 markets in the U.S.  The HFN suite of purpose-built solutions enables clients with increased network efficiency and lower overall networking expenditures.
Services include Gigabit Ethernet, optical wave solutions and IP connectivity (10 MB through 100 Gig), and are delivered in and between key U.S. and global metropolitan markets.  HFN was established in 2002 and is headquartered in Paramus, New Jersey.
For more information, please visit www.hudsonfiber.com  or contact us at 1-888-HFN-4573.
MEDIA INQUIRIES
iMiller Public Relations for Epsilon
Tel: +1 866.307.2510
epsilon@imillerpr.com
26FIVE Global Lab for Hudson Fiber Network
Melissa Coffman
+ 1 202.251.1793
HFN@26Five.com
PR Archives: Latest, By Company, By Date