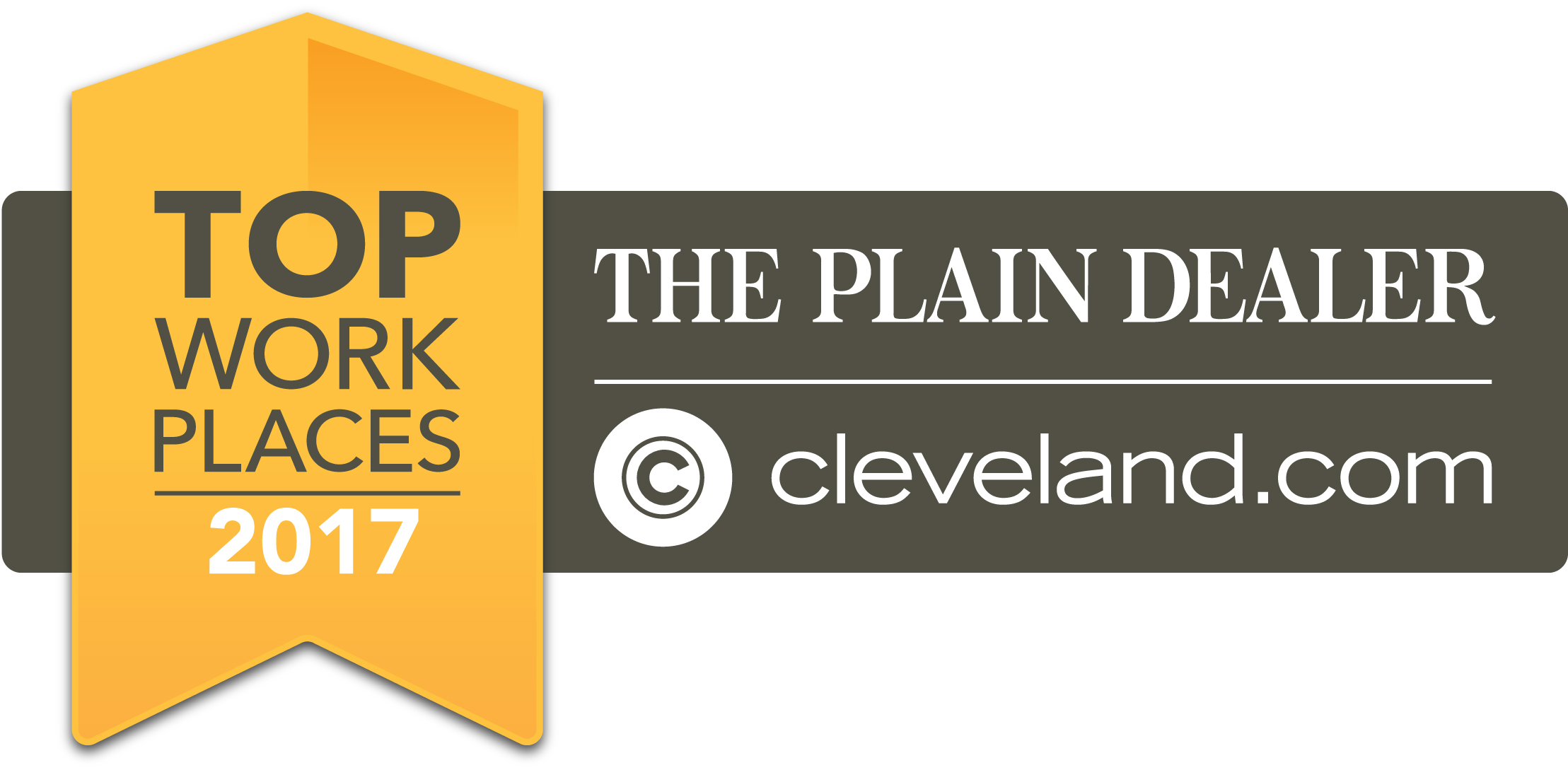 CLEVELAND–June 21, 2017–Everstream, a superregional fiber network service provider, has been recognized by The Plain Dealer as a Top Workplace in Cleveland for 2017. This is the company's second consecutive year making the list.
"Everstream is committed to fostering an environment where employees understand their contributions are valued and are acknowledged for their efforts," said Brett Lindsey, president and chief executive officer, Everstream. "Making certain that our employees are happy and have a positive workplace where they can succeed are key factors."
The Plain Dealer named 150 companies and organizations in a variety of industries—ranging from technology and marketing firms to financial services and healthcare—for this annual listing, which is based solely on employee surveys about their respective workplaces.
"I feel like I have a voice," said one Everstream team member. "I contribute every day and I feel appreciated by every level of the organization."
WorkplaceDynamics, a leading research firm that specializes in organizational health and workplace improvement and runs the Top Workplaces initiative, has ranked the top workplaces in Northeast Ohio for the past eight years. The program is based on the simple belief that the most successful companies are the ones that employees believe in.
The 2017 Top Workplaces theme is "Secrets to Success." The list includes 29 first-time winners and 11 companies that have won all eight years.
"To be a Top Workplace, organizations must meet our strict standards for organizational health. Who better to ask about work life than the people who live the culture every day—the employees," said Doug Claffey, chief executive officer, WorkplaceDynamics. "Time and time again, our research has proven that what's most important to them is a strong belief in where the organization is headed, how it's going to get there and the feeling that everyone is in it together."
View the complete list of Northeast Ohio's 2017 Top Workplaces here.
About Everstream
Everstream is a superregional network service provider bringing fiber-based Ethernet, internet and data center solutions to businesses throughout the Midwest. We focus on delivering best-in-class network solutions while providing an unrivaled commitment to customer service. With more than 9,500 miles of fiber across five states and comprehensive data center connectivity at 100 Gigabit speed, we provide the fastest network in our service areas. Everstream's network allows businesses to operate a converged IP network capable of delivering robust voice, video, and data services at speeds from 10 Mbps to 100 Gbps. For more information, visit everstream.net.
About WorkplaceDynamics, LLC
Headquartered in Exton, PA, WorkplaceDynamics specializes in employee feedback surveys and workplace improvement. This year alone, more than two million employees in over 6,000 organizations will participate in the Top Workplaces™ campaign—a program it conducts in partnership with more than 40 prestigious media partners across the United States. WorkplaceDynamics also provides consulting services to improve employee engagement and organizational health. WorkplaceDynamics is a founding B Corporation member, a coalition of organizations that are leading a global movement to redefine success in business by offering a positive vision of a better way to do business.
Contact:
Suzanne Scarpino
sscarpino@everstream.net
M: 216-346-5227
PR Archives: Latest, By Company, By Date