Epsilon Enables 1025Connect Customers Access to On-Demand Ethernet Connectivity to the World's Leading Cloud Service Providers and Internet Exchange Operators
WESTBURY, NY – June 28, 2017 – 1025Connect, Long Island's premier network-neutral Meet-Me Room for network interconnection and colocation, today announces the availability of Epsilon's Cloud Link eXchange Platform (CloudLX) service offering at its Long Island facility designed for network interconnection and colocation.  Epsilon, a privately owned global communications service provider, also recently announced the establishment of its United States headquarters within the same property where 1025Connect is located.
This location will allow Epsilon to expand its services throughout the U.S. with direct access to multiple subsea cables for enhanced global connectivity at the Continental Edge.  1025Connect customers can now leverage CloudLX, available through Epsilon's on-demand connectivity platform, Infiny by Epsilon, to rapidly interconnect new services and benefit from direct connectivity to leading global cloud providers, including Amazon Web Services (AWS) and Microsoft Azure.  This deployment enables greater quality and high-speed connectivity for Long Island businesses and international network traffic.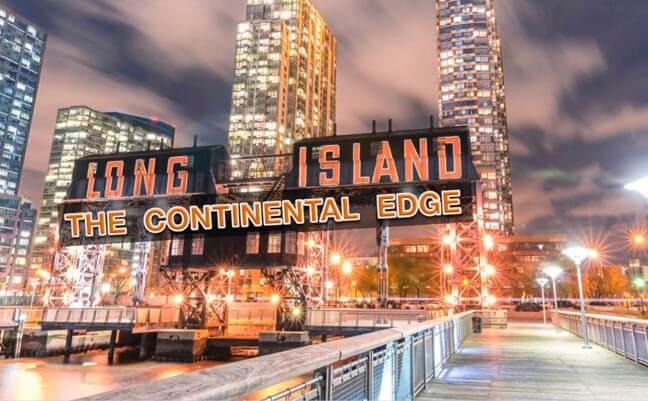 "The CloudLX module of Infiny accelerates access to global cloud service providers and gives customers a friction-free model for connecting the cloud," states Carl Roberts, Chief Commercial Officer of Epsilon.  "It is making connecting the cloud simple and removes the limits on how service providers and enterprises grow in the U.S., and around the world."
"Long Island is host to a great number of leading enterprise businesses and is a key landing point for subsea systems interconnecting North America to Europe," comments Dan Lundy, Managing Director 1025Connect.  "The location of 1025Connect on this Continental Edge offers a unique opportunity to bypass traditionally congested network routes, eliminating multiple points of failure while saving customers on cross connect fees.  1025Connect is the pinnacle of diverse, reliable, network enablement sitting at the true nexus of subsea cable systems and the cloud."
1025Connect delivers direct access to multiple submarine cable systems connecting North America, Europe and Latin America, as well as the ability to bypass Manhattan fiber routes for greater network redundancy and diversity.  1025Connect is also home to the easternmost peering point in the New York metro area, enabling easier access and delivery of content distributed to the Continental Edge.
For more information about Epsilon, visit www.epsilontel.com.
To learn more about 1025Connect, visit www.1025connect.com.
# # #
About Epsilon
Epsilon is a global Cloud Centric Network service provider, extending carrier grade connectivity services to the world's Communications and Cloud ecosystems. The company offers smart networking capabilities that combine on demand infrastructure, automation, web-based portals and APIs to give partners friction-free access to global connectivity. All Epsilon services are powered by a next generation hyper-scalable global backbone which connects all the leading telecoms hubs globally. Across this fabric encompasses a dense ecosystem of carriers, service operators and cloud providers offering the leading interconnect point for a diverse set of network and connectivity requirements. www.epsilontel.com.
About 1025Connect                                                                                                                
1025Connect is Long Island's premier network-neutral Carrier Hotel located at 1025 Old Country Road in Westbury, New York.  This facility is renowned for its ability to connect subsea systems to terrestrial networks with the optional ability to bypass Manhattan for greater network diversity.  1025Connect provides colocation solutions that enable network interconnections through its highly-secure Long Island data center.  Network operators of all types within 1025Connect benefit from direct access to Manhattan Bypass fiber routes, multiple transatlantic and Latin American submarine cable systems and multiple enterprise networks — all without monthly recurring cross-connect fees.  Visit www.1025connect.com.
MEDIA INQUIRIES:
iMiller Public Relations for 1025Connect and Epsilon
Tel: +1 866 307 2510
PR Archives: Latest, By Company, By Date