Verizon network comes out on top in latest 3rd party testing…but customers are the real winners.
By John Granby, president, Great Lakes market at Verizon Wireless
A network should be like the air around you: available, when and where you need it. However, in today's world of Facebook livestreaming, SnapChat and Facetime, continuous, major investments in new technology are needed to ensure you can share your experience. If you're on Verizon, rest assured that when you need our network – whether to connect with loved ones or make an emergency call – it will be there. And that's all thanks to our dedicated network engineers and consistent investment in the latest network technologies for the Chicagoland area. When we say today we're the best and tomorrow we'll be better, we mean it. In fact, in the past five years we've spent almost a half billion dollars adding capacity to our network and boosting 4G LTE speeds in the city using the newest technology.
Let me give you one example: by adding mini cell sites on traffic signals and utility poles – called small cells – throughout the densely populated downtown area, we were able to boost capacity more than 50 percent. That means more people can use the network at the same time to surf the web, download a song or call their best friends.
Small cells today on our 4G LTE network will also be the foundation for our next generation network: 5G. Recently, WGN-TV had a chance to stop by our offices in Schaumburg to see a demonstration of this amazing new technology. What they witnessed, were speeds greater than 10 gigabits per second. Just imagine what you could do with that and what's possible! (I'll give you a hint: you could download an HD movie in just seconds, or livestream in 4K!)
Our investment in leading technologies makes a difference for you today, and will continue in the future with 5G. Recently we won an award for the #1 overall network performance in Chicago. That's a great achievement by our engineers – the most dedicated Network team in the industry –  and something you can join in celebrating as well – because RootMetrics® not only ranked us the #1 network in the latest Metro report; we also were the fastest – for the fourth time in a row! We certainly don't invest in our network to win awards, but we appreciate the recognition of our hard work. And that's proof of our commitment to you – to provide the most reliable, high quality network when you need it most. If you're interested in learning more about the work we're doing now and in future, take a look at the video below. Trust me, it's worth it!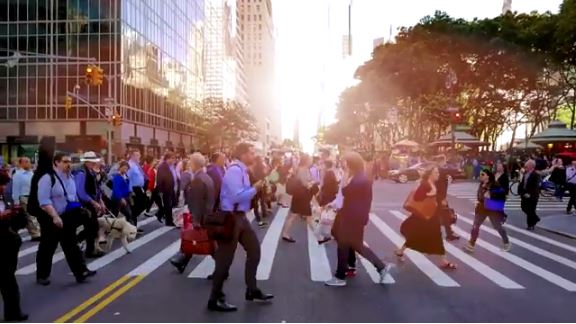 Happy streaming!
---
*Rankings based on RootMetrics Chicago (1H 2017) RootScore® Report. Tested with best commercially available smartphones on 4 national mobile networks across all available network types. Your experiences may vary. The RootMetrics award is not an endorsement of Verizon. Visit www.rootmetrics.com for more details.
PR Archives: Latest, By Company, By Date