The Ireland Strategic Investment Fund, the Irish sovereign development fund, and Cartesian Capital Group LLC, a global private equity firm with expertise in global expansion initiatives, together commit a total of up to $125 million in equity capital to Aqua Comms and invest in the future of subsea cable network developments and operations.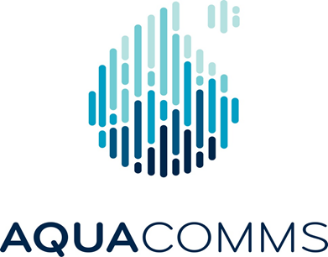 DUBLIN — October 13, 2016 — Aqua Comms DAC ("Aqua Comms"), the operator of Ireland's first dedicated subsea fibre-optic network interconnecting New York, Dublin and London, announced today that it has entered into an agreement with the Ireland Strategic Investment Fund ("ISIF"), controlled and managed by the National Treasury Management Agency ("NTMA"), to support the company's strategic vision of providing secure, next-generation international data connectivity to Ireland's growing digital economy. Under the terms of the investment agreement, ISIF has invested $25 million in equity capital that Aqua Comms will use to further accelerate customer growth on its existing networks as well as exploratory works on planned new routes. In addition, ISIF has advised of its interest, subject to certain conditions being met, in funding up to a further $25 million of equity capital alongside a similar amount from co-investment partner Cartesian Capital Group LLC ("Cartesian") to accelerate the expansion of Aqua Comms' planned new routes. Cartesian has previously invested $50 million in equity capital in the Aqua Comms business.
The Board of Directors of Aqua Comms thanks Martin Roche and David O'Regan for their tireless effort and support to the company during the capital raising process.
Aqua Comms currently operates a number of subsea fibre-optic networks. Recently completed and declared "ready for service," America-Europe Connect ("AEConnect") is the newest transatlantic subsea cable system. The system offers a direct route diverse from existing transatlantic systems to support metro networks and data centre interconnectivity (DCI) to all of the major data centres in Ireland, London, and New York. The 6,300 kilometre network allows businesses to scale against increased future capacity requirements and is also the most secure cable system in existence, being the first to achieve Ciena's FIPS 140-2 Level 3 encryption certification.
In addition, Aqua Comms also owns and operates CeltixConnect, a subsea fibre-optic network connecting Ireland to the United Kingdom across the Irish Sea.
Thor Johnsen, an Aqua Ventures International FZE appointed member of the Board commented, "With a life span of more than twenty years and a design to maximize bandwidth potential and built-in encryption software, this network truly helps to drive scale, business economics and security of data for international enterprises. In addition to the new diverse route from New York to London, we are delighted that high growth cities, such as Dublin and Manchester, are part of the core of the network. With ISIF supporting Aqua Comms' vision, Ireland will remain a critical data hub in an ever more connected world. As Ireland's sovereign development fund, we are delighted to have ISIF as a strategic investor."
Donal Murphy, Head of Infrastructure and Credit Investments at ISIF, added, "Aqua Comms' subsea fibre-optic network is a critical piece of enabling infrastructure that will enhance Ireland's ability to capitalize on its position as a data centre and connectivity hub and will benefit both multinational and indigenous companies. This is the ISIF's first investment in a sector that we have identified as being entirely consistent with the connectivity strand of our investment strategy."
###
About Aqua Comms DAC
Aqua Comms DAC is the owner and operator of the transatlantic cable AEConnect and the Irish Sea cable CeltixConnect, and was established with a vision to build, acquire or merge with subsea fibre-optic cable networks to provide capacity networking solutions to the global media, content providers and IT companies. To learn more about Aqua Comms and its new transatlantic subsea cable system, AEConnect, visit www.AquaComms.com.
About the Ireland Strategic Investment Fund
The Ireland Strategic Investment Fund (€8.0 billion at end June 2016) has a statutory mandate to invest on a commercial basis in a manner designed to support economic activity and employment in Ireland. The fund, which is controlled and managed by the National Treasury Management Agency (NTMA), has made investment commitments to date of €2.4 billion and plans to deploy the remainder of its resources over the coming years as suitable investment opportunities are identified. To learn more about the Ireland Strategic Investment Fund visit www.isif.ie.  
About Cartesian Capital Group LLC
Cartesian Capital Group, LLC is a global private equity firm with proven expertise in assisting closely-held companies to expand internationally. Cartesian manages more than $2.5 billion in capital and has offices in New York, Sao Paulo, Shanghai, Warsaw, and Bermuda.
About Aqua Ventures International FZE
Aqua Ventures International FZE ("AVI") is an investment firm with a portfolio of investments in a variety of platforms including: Technology, Natural Resources, Alternative Energy and Real Estate. AVI is the founding cornerstone investor in Aqua Comms.
MEDIA INQUIRIES
Aqua Comms Contacts: 
Aqua Comms DAC
26 Upper Fitzwilliam Street, Dublin 2, Ireland
Tel: + 353 (0)1 662 4399
Email: media@aquacomms.com
PR Archives: Latest, By Company, By Date