TOKYO, JAPAN — NTT Communications Corporation (NTT Com), the ICT solutions and international communications business within the NTT (NYSE:NTT, news, filings) Group, announced today that it has won Best Cloud-Based Service for its Enterprise Cloud in the 2016 Telecom Asia Awards, during a gala ceremony in Kuala Lumpur on May 18.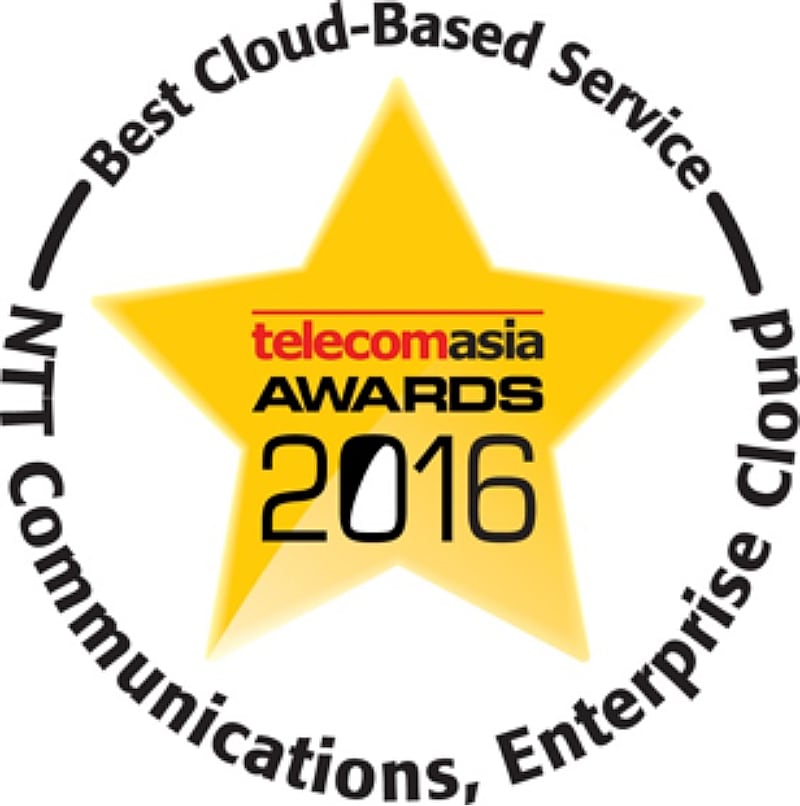 "NTT Com has dominated this award category for four years now as it continues to capitalize on its lead in the market in providing SDN/NFV-enabled cloud services on a global scale," said Telecom Asia editor-in-chief John Tanner. "Their winning streak continues thanks to enhancements such as SDN-enabled IaaS integration, an Openstack-based architecture and hybrid cloud management offering."
Now in its 19th year, the awards are the region's longest-running and most prestigious telecom industry awards. They reward innovative and outstanding performance by Asian service providers and industry executives. The winners were chosen by a panel of 12 independent judges on the basis of innovation, financial performance, technology, market leadership and corporate governance. Awards were presented in 18 categories.
For more information about NTT Com's awards, visit
http://www.ntt.com/en/about-us/we-are-a-leader/awards.html
About NTT Communications Corporation
NTT Communications provides consultancy, architecture, security and cloud services to optimize the information and communications technology (ICT) environments of enterprises. These offerings are backed by the company's worldwide infrastructure, including the leading global tier-1 IP network, the Arcstar Universal One™ VPN network reaching 196 countries/regions, and 140 secure data centers worldwide. NTT Communications' solutions leverage the global resources of NTT Group companies including Dimension Data, NTT DOCOMO and NTT DATA.
www.ntt.com | Twitter@NTT Com | Facebook@NTT Com | LinkedIn@NTT Com
For more information
Ms. Yuko Miyamoto, Ms. Hana Tsuchiya
Public Relations
NTT Communications Corporation
Tel: +81 3 6700 4010
PR Archives: Latest, By Company, By Date