New 230-Mile Extension Connects Windstream's Ashburn, VA Network Core to NJFX's Carrier-Neutral Data Center in Wall Township, NJ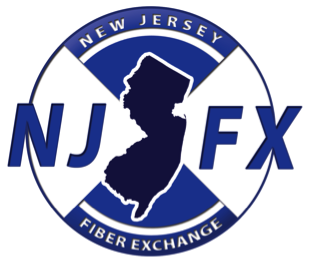 WALL, NJ – JANUARY 18, 2016 – New Jersey Fiber Exchange (NJFX), a leader in data center and colocation solutions, and Windstream (NYSE:WIN, news, filings), a leading provider of large bandwidth transport, announce today the expansion of Windstream's 100G long-haul express network from the company's 21715 Filigree Court, Ashburn, Virginia, Point of Presence (PoP) to NJFX's carrier-neutral data center in Wall Township, New Jersey. The expansion will create the first direct network connection between NJFX's Meet-Me Room (MMR) at the Tata Communications' Cable Landing Station (CLS) and Ashburn.
The newly-established express fiber route offers customers four main benefits:
70 percent of the world's Internet traffic travels through Northern Virginia, and Windstream is the only carrier that has four separate paths in and out of the area. The network connection also bypasses New York, Northern New Jersey, and other congested routes based on legacy infrastructure, ensuring low latency and secure connectivity.
NJFX customers gain access to Windstream's enterprise-class cloud communications, advanced data and voice solutions, and reliable 100 Gigabit Ethernet services delivered over the company's extensive nationwide fiber and IP network.
Windstream offers connectivity to and from 9 million square feet of data center, including ten major third-party data centers and data center campuses in the Washington D.C., area, which includes facilities in Ashburn, Reston and McLean, Virginia.
Tata Communications continues to invest in its IP infrastructure with plans to offer its full portfolio of services and solutions at the Wall Township facility in March 2016, including carrier-grade MPLS, Wavelength options and, ultimately, 100 Gigabit Internet hand-offs.
"In 2015, Windstream focused on expanding its network.  This latest 230-plus-mile, 100G long-haul network extension reflects our commitment to meeting the rapidly expanding data needs of our customers," remarks Joe Scattareggia, Senior Vice President of Sales for Windstream Carrier Solutions.  "We built out our network to NJFX's meet-me room in New Jersey as an additional termination point since this is a prime meeting hub for subsea cables connecting two continents."
NJFX's 64,800-square-foot, Tier 3 facility where subsea cables from the U.S. and Europe meet at the United States' easternmost edge, will offer service providers, enterprises, carrier-neutral operators and cable companies direct interconnection options at the cable head-end without recurring cross-connect fees.  The facility will encompass the latest in Tier 3 computing infrastructure design, featuring over 1,000 cabinets for carrier-neutral colocation and greater capacity, with densities ranging from 2kW to 16kW per cabinet to address high-density power needs.
"Partnering with Windstream fortifies NJFX with additional reliable, low latency 100G connectivity for our data center and meet-me room customers," comments Gil Santaliz, Founder and Managing Member of NJFX.  "With multiple subsea systems coming into our facility, our goal is to provide customers with reliable, diverse connectivity options in a highly-secure, fortified facility as close to the edge as a network operator could get."
"Given the challenging economic conditions, fast, secure and reliable connectivity is crucial for businesses. The direct extension of our network and access to additional routes to Ashburn will ultimately enable organizations to reach global audiences faster, expand into new territories, and drive better collaboration worldwide in today's hyper-connected marketplace," states John Hayduk, President and Corporate Operations Officer at Tata Communications.
The NJFX data center will provide global connectivity to more than 240 countries and territories as well as 99.7% of the world's GDP by way of Tata Communications' global subsea fiber network, one of the largest and most advanced in the world.  Furthermore, as the exclusive, carrier-neutral meet-me room operator inside Tata Communications' Wall, NJ international CLS, NJFX tenants benefit from a high level of connectivity to leading service providers within the CLS.
Companies interested in discussing the connectivity benefits available by collocating at NJFX are encouraged to schedule a meeting with Gil Santaliz, Founder and Managing Member of NJFX at PTC'16 in Honolulu, HI.  To request a meeting, please email NJFX@imillerpr.com.
For more information about NJFX and its Tier 3, carrier-neutral data center by the sea, visit www.NJFX.net.
# # #
About New Jersey Fiber Exchange
New Jersey Fiber Exchange (NJFX) will be a carrier-neutral, highly secure, enterprise-class Tier 3 data center / colocation property focused on providing direct connectivity to international submarine cable systems via private backhaul solutions.  The company's 64,800,000-square-foot facility is planned to go live in 2016 and will feature high- and low-density data center solutions with 24/7 tech support, assisting carriers, content providers and enterprises as well as federal and state government entities.  NJFX's low latency colocation data center offerings provide the flexibility, reliability and security that global customers require to drive revenue, reduce expenses and improve service quality.  For more information, please visit www.NJFX.net.
About Windstream
Windstream Holdings, Inc. (NASDAQ: WIN), a Fortune 500 company, is a leading provider of advanced network communications and technology solutions for consumers, small businesses, enterprise organizations and carrier partners across the U.S. Windstream offers bundled services, including broadband, security solutions, voice and digital TV to consumers. We also provide data, cloud solutions, unified communications and managed services to business and enterprise clients. The company supplies core transport solutions on a local and long-haul fiber-optic network spanning approximately 121,000 miles. Additional information is available at windstream.com. Please visit our newsroom at news.windstream.com or follow us on Twitter at @WindstreamNews.
About Tata Communications
Tata Communications Limited (CIN no: L64200MH1986PLC039266) along with its subsidiaries (Tata Communications) is a leading global provider of A New World of Communications™. With a leadership position in emerging markets, Tata Communications leverages its advanced solutions capabilities and domain expertise across its global and pan-India network to deliver managed solutions to multi-national enterprises, service providers and Indian consumers.
The Tata Communications global network includes one of the most advanced and largest submarine cable networks and a Tier-1 IP network with connectivity to over 240 countries and territories across 400 PoPs, as well as nearly 1 million square feet of data center and collocation space worldwide.
Tata Communications' depth and breadth of reach in emerging markets includes leadership in Indian enterprise data services and leadership in global international voice. Tata Communications Limited is listed on the Bombay Stock Exchange and the National Stock Exchange of India.
http://www.tatacommunications.com
Media Contacts:
iMiller Public Relations for NJFX
+1 866.307.2510
NJFX@imillerpr.com
Natalie Papaj, Tata Communications
+1 703.657.8332
Natalie.papaj@tatacommunciations.com
Michael Teague, Windstream
+1 501.748.5876
michael.teague@windstream.com
PR Archives: Latest, By Company, By Date