[Shenzhen, China, 4 August, 2011]: Huawei, a leading global information and communications technology (ICT) solutions provider, today announced the commercial launch of the world's first plug and link data card, the HiLink E353. Powered by a number of patented technologies, the HiLink E353 automatically connects users to the Internet in as little as 15 seconds after the datacard is inserted into the USB port, without the need for a tedious dial-in process, driver installation or manual configuration. This is up to 75% faster than products currently on the market. The HiLink E353 is the first EDGE/GPRS/GSM-compatible product in the Huawei HiLink series that supports HSPA+network with 21 Mbps Downlink.
Wu Shimin, President of Mobile Broadband, Huawei Device, said, "Huawei is committed to providing customers with products that feature ease of use and optimal user experience. With customers at the heart of our strategy, we have been at the forefront of datacard development with industry-leading technologies and product form factors. Leveraging revolutionary 4th generation datacard technology, the HiLink series is poised to change the datacard industry landscape. The HiLink technology is the result of more than one year of dedicated research and development and we believe that it will not only enhance consumers' user experience, it will also enable operators to reduce backend development and maintenance costs and speed up UI customization, enhancing the competitiveness of their products."
The HiLink will soon be available in the third quarter of 2011, first in Turkey, then the rest of the world.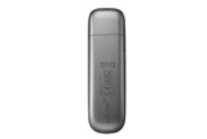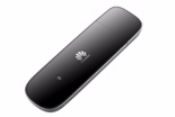 PR Archives: Latest, By Company, By Date