Huawei E392 Commercially Available Third Quarter of 2011
[Shenzhen, China, 29 July, 2011]: Huawei, a leading global information and communications technology (ICT) solutions provider, today announced that the world's first LTE TDD/UMTS/GSM/CDMA multi-mode data card E392 will be commercially available in the third quarter of 2011 to LTE TDD network operators worldwide.
The Huawei E392 is a USB data card that supports LTE TDD technology. Streamlined in shape, the E392 incorporates LTE FDD technology while remaining compatible with UMTS / GSM / CDMA networks, automatically switching between different networks to ensure optimal internet connectivity. This is the world's first multi-mode data card that supports LTE TDD / FDD / UMTS / GSM / CDMA.
"The introduction of the Huawei E392 will bring super-fast internet connectivity to users worldwide and accelerate the global development of the LTE TDD industry," says Wu Shimin, President of Mobile Broadband, Huawei Device. "Although LTE will be a mainstream standard in the future development of telecommunications, it will co-exist with the 3G/2G standards for a significant period of time. Huawei Device's development of the E392 represents a breakthrough to the current single-mode status of the LTE TDD. This is significant in terms of boosting the interest of operators and promoting the development of the LTE TDD industry. We believe that the E392 is a milestone product in the development of LTE TDD technology."
The download speed of E392 is up to 100M, making it possible to download a 4GB, HD movie file in just a few minutes. This is 20 times faster than the data transmission speed of the existing 3G network, providing ultra-speed Internet surfing, high-definition video downloading and online viewing, video transmission and real-time 3D photo navigation.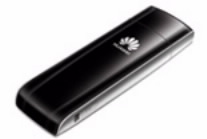 The Huawei E392 offers ultra-speed internet connectivity and
accelerates the development of the LTE TDD ecosystem.
PR Archives: Latest, By Company, By Date